General:
RED ROOSTER Compact Hoist are suitable for "Material- Handling". The pendant control is direct on the lower hook so the operator can control and position the load easy anddirect. The perfect solution for horizontal movements is the combination with a push trolley.
- Optimum load control, very precise positioning
- One-hand control
- Variable speed control
- Soft start and stop, no shock movements
- Handle can be positioned for left-hand or righthand
operation
- Endstop system
Optional features:
- Marine Specification/Corrosion resistant
- Paint systems from C2 - Industrial to C5 - Offshore specification (Red finish as standard. Other RAL colours available on request)
- Choice of pendants
- Radio control pendant for electro pneumatic controls
- Control systems
- Chain collectors (PVC, galvanised or stainless steel)
- Various types of hook or clevis available
- Air supply systems and valves
- Piped away exhaust air
- In house design for "specials"
- Festoon systems
- Main air shut off valve
- ATEX - According to EC Directive 94/9/EC (Ex Classification)
Features: - Pendant control direct on the lower hook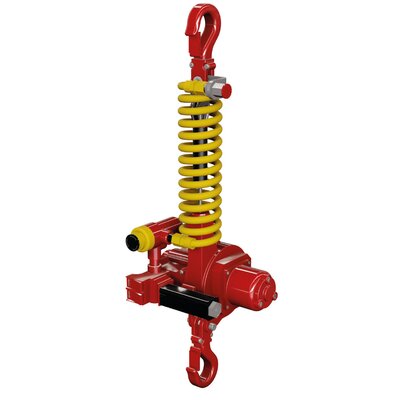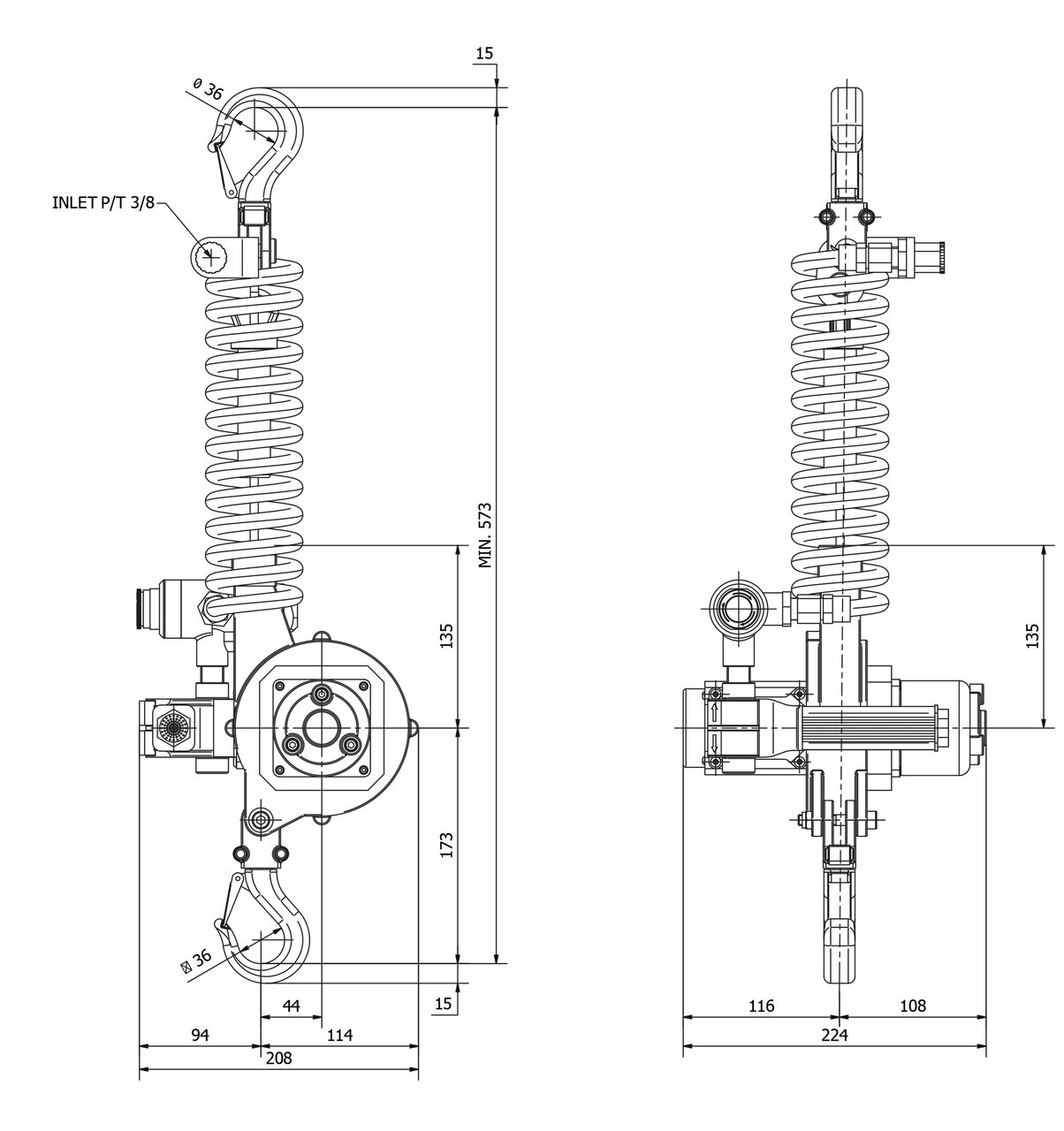 Select a row from the table below, then click the add to quote button