General:
Air chain hoist for material handling 140 and 250 kg.
These types RED ROOSTER Compact Hoist are very suitable for "Material-Handling". The pendant control is direct on the lower hook so the operator can control and position the load easy and direct. The perfect solution for horizontal movements is the combination with a push trolley.

Standard features:
Pendant control direct on the lower hook.
Optimum load control, very precise positioning.
One-hand control.
Variable speed control.
Soft start and stop, no shock movements.
Handle can be positioned for left-hand or righthand operation.
Endstop system.

Optional:
Marine Specification/Corrosion resistant
Paint systems from C2 - Industrial to C5 - Offshore specification (Red finish as standard. Other RAL colours available on request).
Choice of pendants.
Radio control pendant for electro pneumatic controls.
Control systems.
Chain collectors (PVC, galvanised or stainless steel).
Various types of hook or clevis available.
Air supply systems and valves.
Air Service unit.
Piped away exhaust air.
In house design for "specials".
Festoon systems.
Main air shut off valve.
With extra protection can be used in areas certified as Group II 2 GD c IIB T4 (135°C) (2) (Formerly known as zone 1 & 21)

Recommended:
We highly recommend the use of an SMC air treatment unit.
Type AC30-F03DM-8-B. (Sold separately.)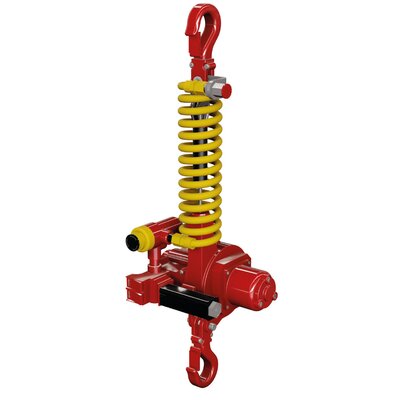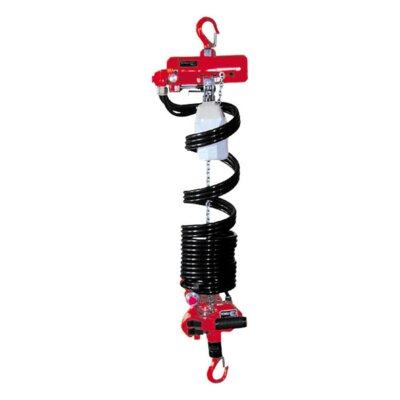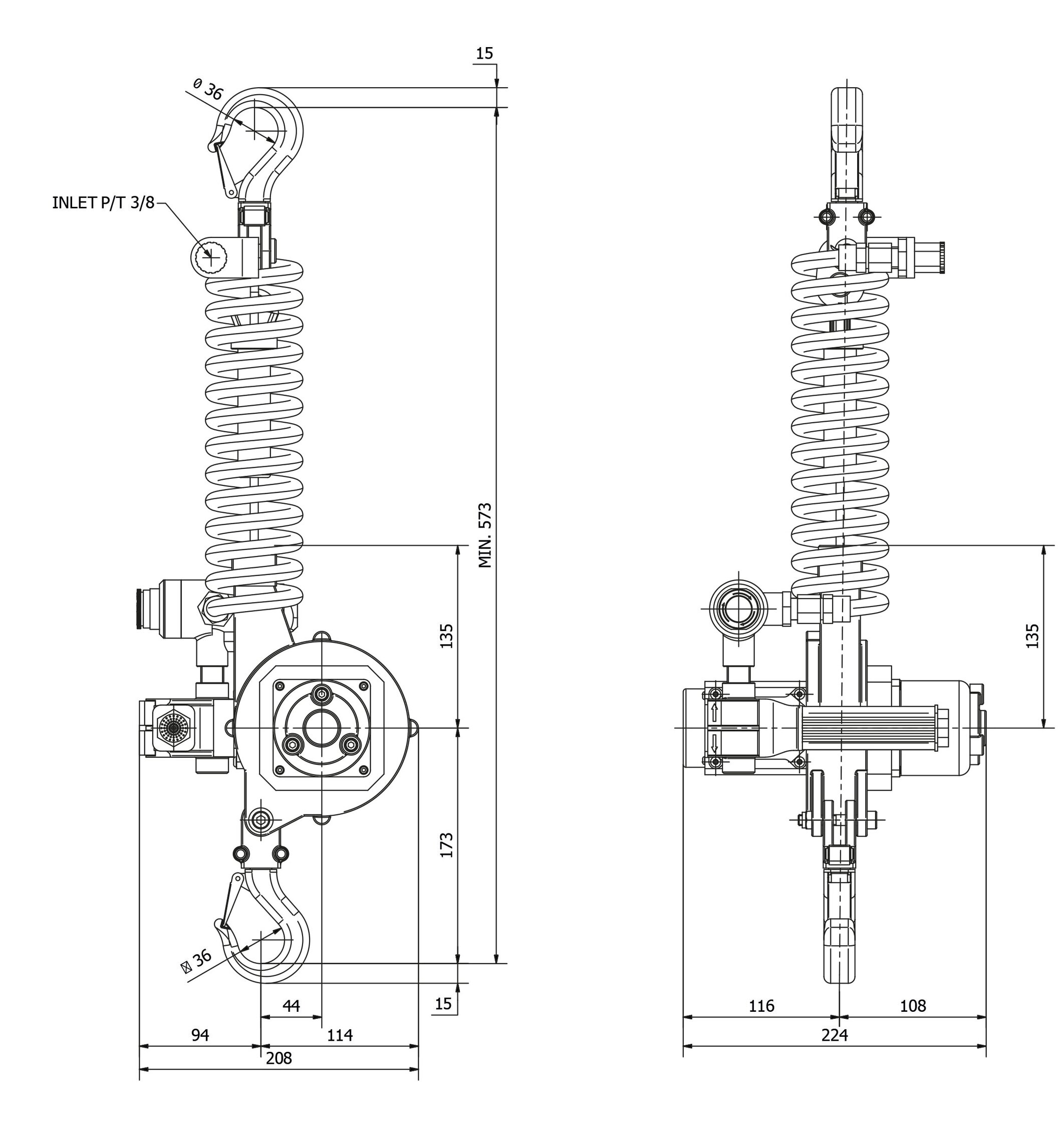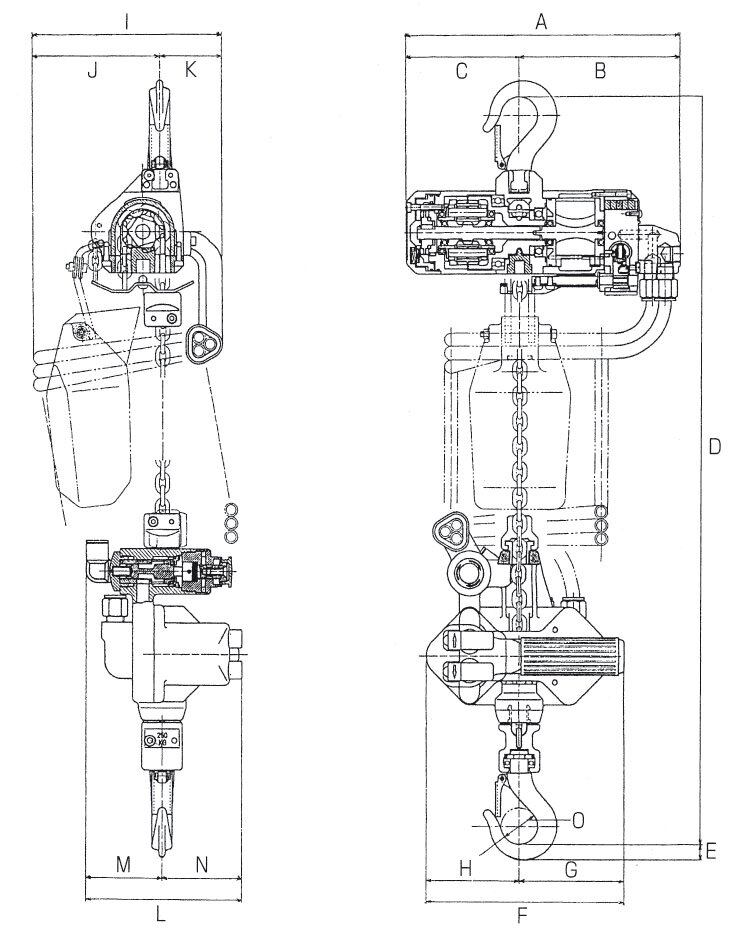 Select a row from the table below, then click the add to quote button
| | | | | | | | | | | | | | | | |
| --- | --- | --- | --- | --- | --- | --- | --- | --- | --- | --- | --- | --- | --- | --- | --- |
| Type | A | B | C | D | E | F | G | H | I | J | K | L | M | N | O |
| | mm | | | | | | | | | | | | | | |
| TCR-250ME | 286 | 174 | 112 | 837 | 15 | 194 | 102 | 92 | 184 | 123 | 61 | 152 | 74 | 78 | 36 |