General: Ideal for travelling and overhead cranes for steel or paper mill cranes, casting cranes, harbour container cranes, mineral gantry cranes, boom hoists and electric hoists.
Features:
8 outer strands
Plastic impregnation of the core between outer strands improving
the rope behaviour in case of heavy duty applications (fleet angles, repetitive lifting cycles
Bright or galvanised steel wires
We pride ourselves in designing and manufacturing the highest quality steel ropes for all applications. Using the latest technology we
make ropes to suit your individual requirements and to the highest specifications.
Lubrification
Compaction
High Breaking Resistance
Resistance to Crushing
Bending Fatigue Resistance
Plastic Impregnation
Regular Lay Rope or Lang Lay Rope
Rope construction: HP8P/8xK19S HP8P/8xK26WS HP8P/8xK31WS HP8P/8xK36WS
Warning: Never use with swivel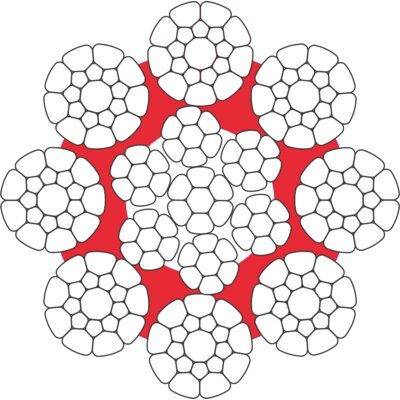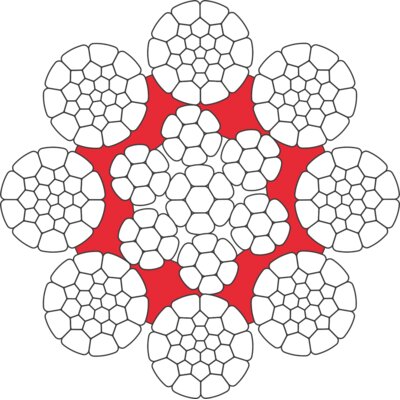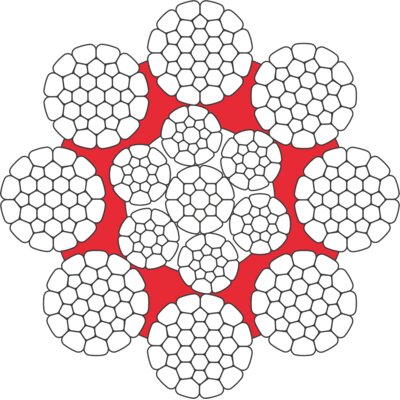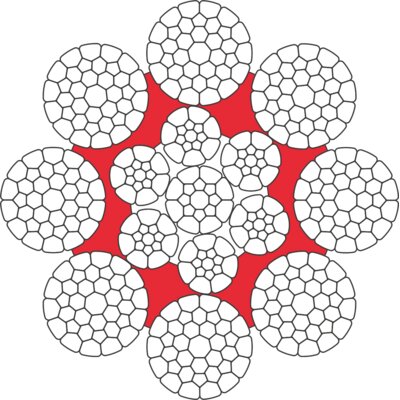 Select a row from the table below, then click the add to quote button