Wire rope construction: Verotop S is a is a very flexible rotation-resistant rope with compacted outer strands and very high breaking strength.
Features:
Very strong compacted rotation-resistant rope.
Achieves very good bending fatigue results.
Offers excellent resistance to crushing and abrassion.
Possesses perfect spooling behavior on multilayer drum.
Can be used either with or without swivel.
ISO 4309 Rope Category No: All Diameters RCN.23-2.
Marking: According to standard
Standard: EN 12385-4
Fill factor: 0.742
Tolerance Ø: 2% - 4%
Mobile crane

Piling crane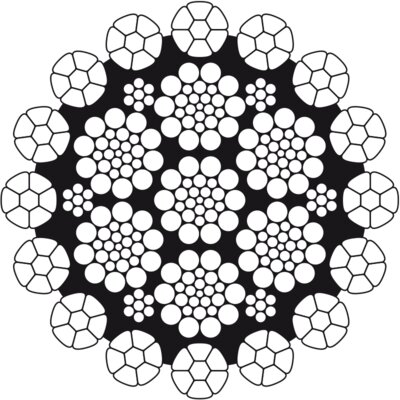 Verotop S

Select a row from the table below, then click the add to quote button